2004 -up model Sportster's
Although the AMM-P3 was designed for the HD® TwinCam engine, it will also perform flawlessly with newer Sportster® models.
The new 2004 model Sportys (rubber-mounted) have a crank-sensor and tooth-pattern similar to that of the TwinCam engine. The ignition coil is also the same. This makes installation and adjustment similar to TwinCam engines.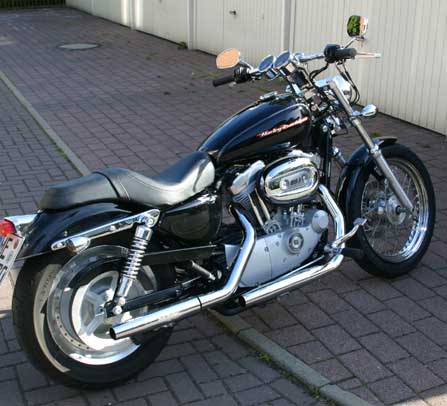 The AMM-P3 ignition can be mounted at the coil (using the standard Softail coil-mount) or under the seat.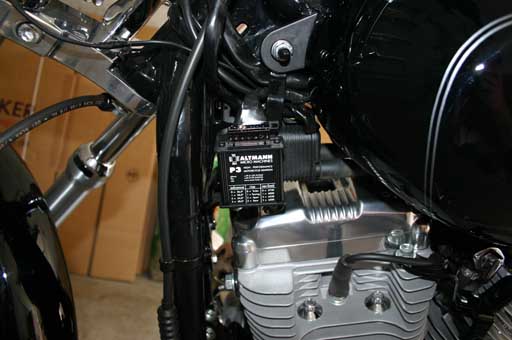 If you have any questions, feel free to ask.
Altmann Micro Machines … Dipl.-Ing. Charles Altmann… Erlenstrasse 15… 42697 Solingen… Germany
phone +49-212-2337039…email

Disclaimer: All words marked with ® are used as a reference only and belong to the Harley-Davidson company, which is in no way affiliated with AMM.