AMM-P3 complete motorcycle schematic
What happens if you remove all those control boxes and associated wiring when upgrading to carburetor?
You get a clean bike: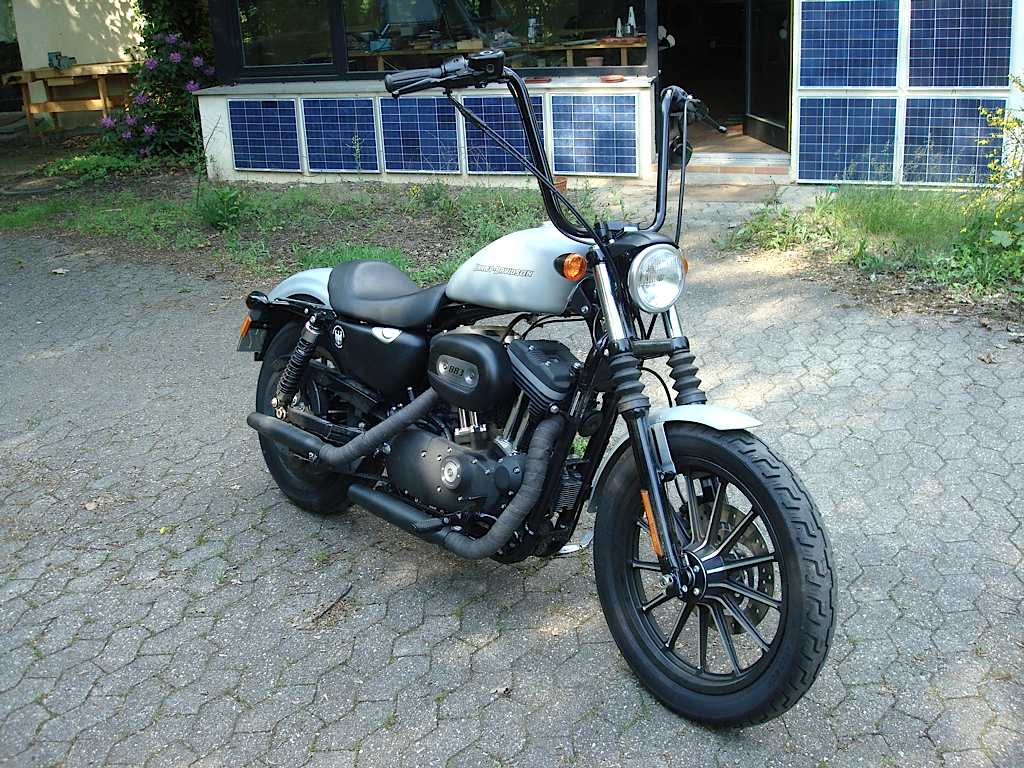 Plus a bucket full of crap: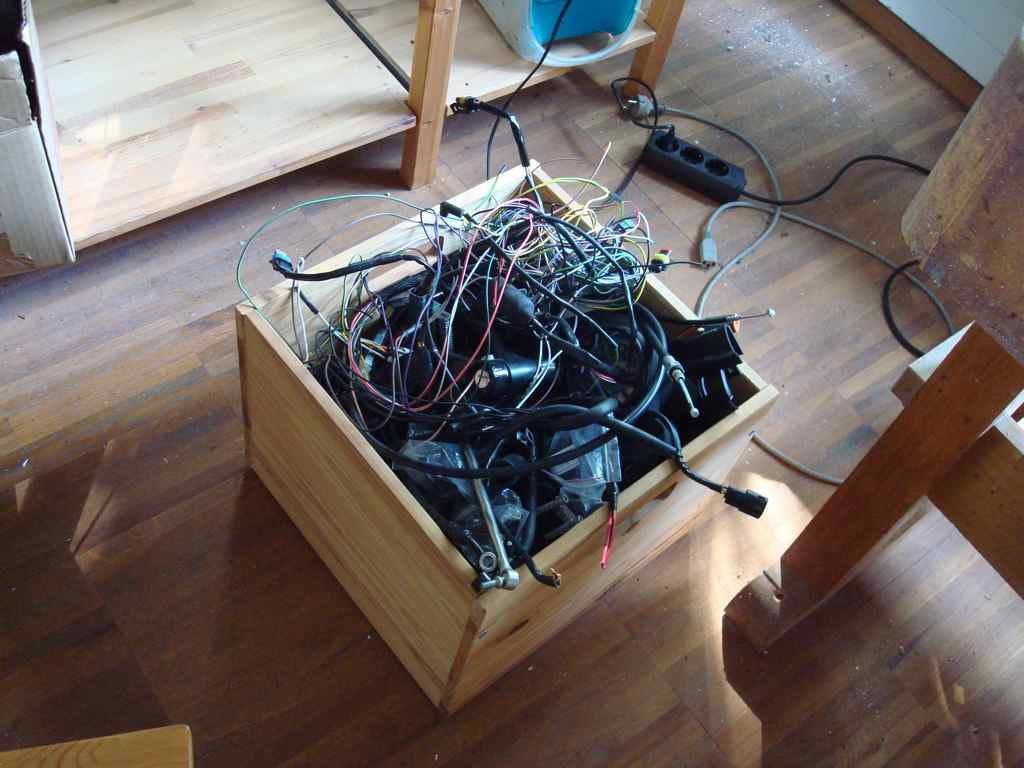 Remaining electronics: AMM-P3, 2-terminal flasher relay (this works with the LED-flashers too) and a bicycle speedometer.
Click here for the complete wiring -> AMM-P3 complete motorcycle schematic
The result is a time machine, only couple years taken between the two shots, enjoy life ..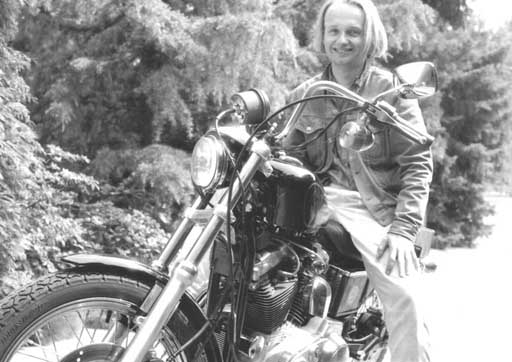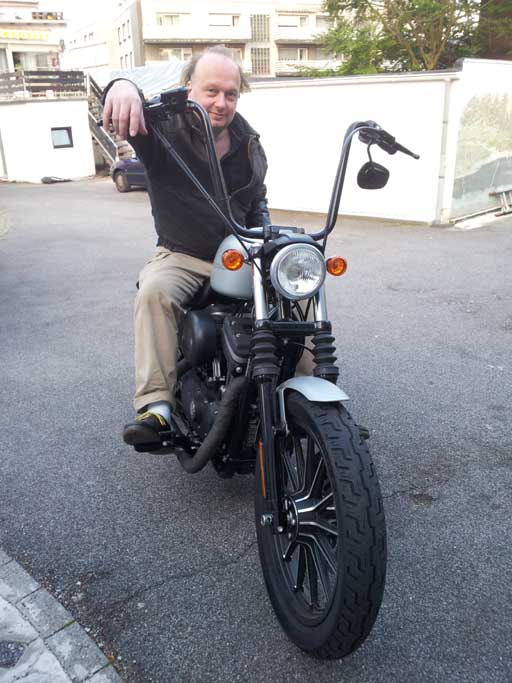 Altmann Micro Machines … Dipl.-Ing. Charles Altmann… Erlenstrasse 15… 42697 Solingen… Germany
phone +49-212-2337039…email

Disclaimer: All words marked with ® are used as a reference only and may belong to the Harley-Davidson company, which is in no way affiliated with AMM.